HMD Global went official with the flagship Nokia 9 PureView a couple of weeks back. The standout feature on the device was definitely the Penta camera setup onboard. Even though the device comes with last year's Snapdragon 845 chipset, the camera setup that promises beautiful things steals the show. The Penta-lens setup of the Nokia phone includes two 12-megapixel RGB sensors and three monochrome 12-megapixel sensors. The device also has dual-LED flash and a ToF (Time of Flight) sensor at the back.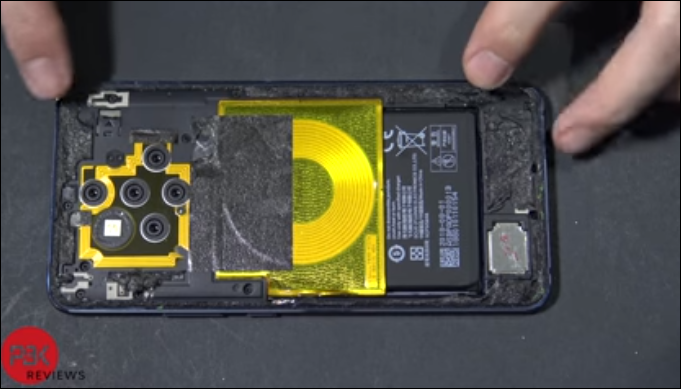 A teardown video of the Nokia 9 PureView has been published online, thanks to Youtube channel PBK Reviews. The video takes us through a set by step process of the teardown. Apparently, you'll need a heat gun, and pry tools to open up the glass back of the device to reveal the internals. You may want to use only a plastic pry tool so as not to damage the glass. Gently heat the glass back to softens the adhesives, making it easy for the back to be separated from the mid-frame. You may also use a suction cup to pull the back slightly so as to get some leverage to insert the pry tool in order to separate the glass back. Removing the back reveals the entire internals, including the wireless charger.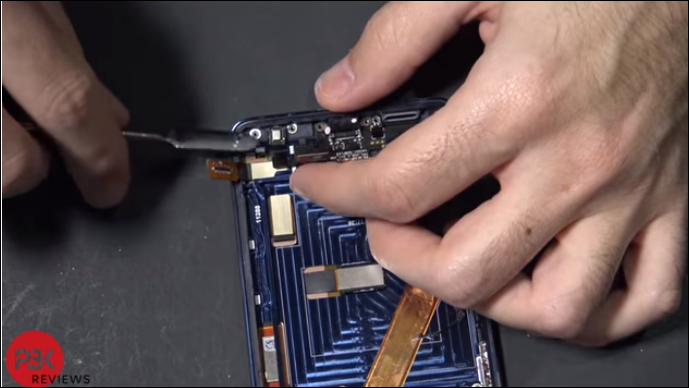 One visible thing you'll notice after removing the back is that the glass panel is firmly fixed to the frame with lots of adhesives, apparently to improve its water resistance. In addition, there are thirteen Philips screws holding a plastic cover which also holds the wireless charger. After removing the screws, the cover can then be pried off. When the cover is off, the battery can then be disconnected and removed. Also visible is some liquid damage indicators. You also get access to the five camera sensors with three of them arranged vertically at the middle and two on the horizontal side between the third and fourth sensors. You'll still have to disconnect the battery and other connected parts from the motherboard and remove some screws in other to see the Vapor chamber underneath, the midframe and the fingerprint sensor attached to the screen. As you would recall, the Nokia 9 is the first Nokia phone that comes with an optical in-display fingerprint sensor.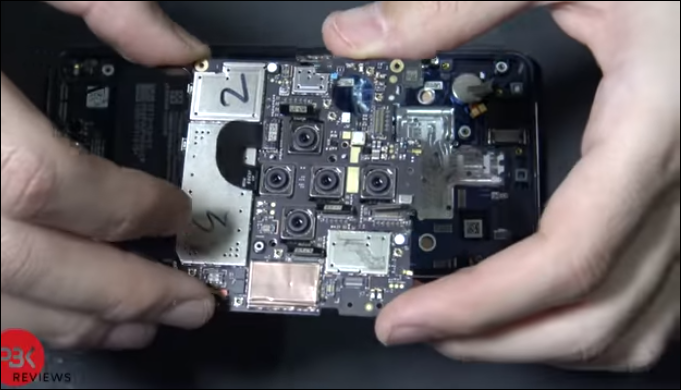 Overall, the disassembly video shows the Nokia 9 PureView may be easy to repair but that will require some care and patience. You can check out the video from below.
you may also want to read