PRICES CORNER, Del. (WPVI) --
Neighbors and friends are trying to cope with the deaths of a family of five killed inside their Prices Corner, Delaware home.
Forty-two-year-old Matthew Edwards, his wife 41-year-old Julie Burton Edwards, and their children, 6-year-old Jacob, 4-year-old Brinley, and 3-year-old Paxton, were found shot to death in the second floor of the home. A neighbor says he believes a teenage boy discovered the bodies.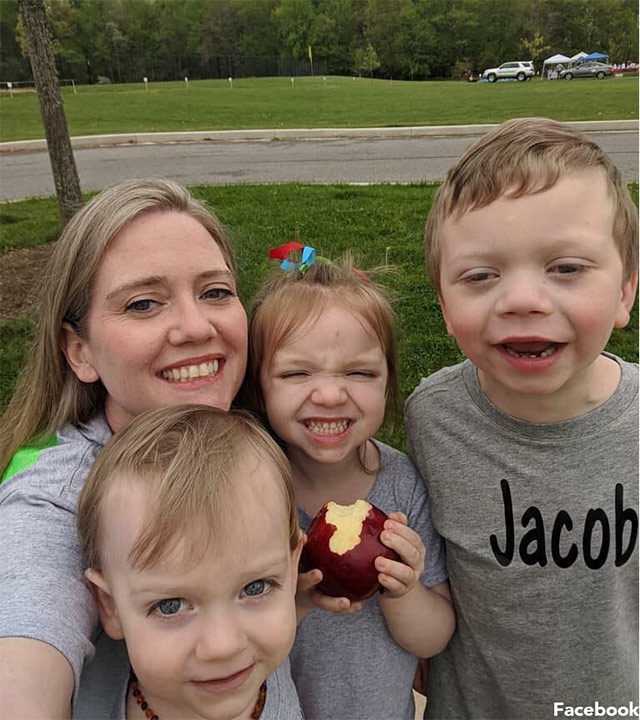 Police were called around 8 p.m. Monday to the home on the 2700 block of Ferris Road.
A longtime neighbor who wished to remain anonymous says he spoke to Matthew on Sunday; he said the father of three had been emotional about work and marital issues. The neighbor consoled him and told Matthew to "just worry about your kids."
On Julie Edwards' social media accounts in recent days, there were signs of joy and celebration for the family. Julie recently posted that Jacob, who had Williams syndrome, celebrated a five year anniversary of successful open heart surgery. She also posted a video of the kids playing in the backyard.
Neighbor Brian Covenko and his wife often had play dates with the Edwards family.
"My wife and I are kind of in shock, we really don't believe it. We are just stunned and it kind of felt like something you see on TV, like 'Law and Order' or a movie, just doesn't seem real," Covenko said.
Covenko said he would see Matthew Edwards playing outside with the three kids all the time.
"I don't know what happened inside. But I know he was outside with his kids a lot," Covenko said.
Autopsies will be performed to determine the exact cause of death.
Despite the large police presence at the scene, Delaware State Police said there was no concern for public safety.
If anyone has information about this incident, they are asked to contact Detective D. Grassi of the Delaware State Police Homicide Unit at 302-365-8441.
------
Send a News Tip to Action News
Learn More About 6abc Apps
(Copyright ©2018 WPVI-TV. All Rights Reserved.)
you may also want to read